"Top qualities: Good Value, On Time, High Integrity"
Sheree provided great assistance helping us to choose our new carpet showing a good aptitude for recgonising the need to balance price, colour, and quality while finding the right solution for us. She efficiently organised and managed the installation, making the process easy.
If you want a job completed on time, on budget, get Sheree for the job.
She is one of the most organised and efficient people I know.
"Great expert and friendly service, followup a treat!"
A great service from Niche Flooring. Despite the fact we had to put them off three times as our other tradesmen were not as organised nothing was too much problem! And they provided the happiest carpet layer in all of Auckland! I love my new carpet! Highly recommended!"
I have known Sheree for over 15 years personally, and we have worked together as well, and at all times during this 15 year period I have found Sheree to be one of the most energetic and passionate I have ever had the pleasure of knowing. Sheree will always go the extra mile for a client and her business skill set is second to none. You would be very lucky to have Sheree look after your business and home requirements.
Dear Sheree & Team,
Thank you for the fantastic job you all did of laying our new flors at Uplans. The kindy looks great and we really appreciate your advice and flexibility in fitting in around our timelines.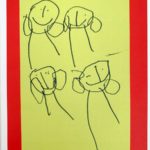 Certifications & Qualifications